Hazel Harris has a new challenge blog and it is right up my alley!
this is a month long challenge and you can link up as many times as you like.
and came up with this Valentine
i have been going "nuts" with my new wink of stella!
too bad it doesn't show up in photos.
only have the clear one but soon to get the gold and silver!!
see those fun little heart sequins?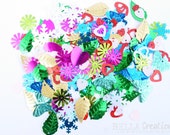 works perfect for Valentines Day cards!
PTI cardstock, MME love me dp, TAWS lighter than air, wink of stella clear, MS heart and sweethearts border punch, glossy accents, foam tape, sewing
wishing you all a happy crafty weekend!!!